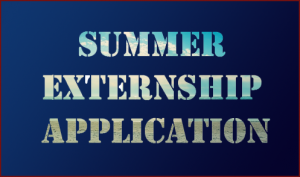 The District of Columbia Academy of Family Physicians (DCAFP) with support from the American Academy of Family Physicians (AAFP Foundation) is pleased to provide a summer externship to one student from each of the medical education training programs in the District of Columbia to participate in a summer externship program:
• ATSU-SOMA – Unity Health Care
• Georgetown University
• George Washington University
• Howard University
The DCAFP Externship Program is a 6-week research and clinical experience for rising 2nd year medical students. The program is designed to offer students the opportunity to learn about primary care research conducted by family physicians while being exposed the daily life of a practicing community family physician. Students will be matched with family physicians conducting research projects compatible with the student's area of interest (clinical research, global health, medical writing) and will be assigned a project with a specific achievable goal that could lend itself to future involvement, for example in a 4th year elective. Students will also spend 2-3 days a week working alongside a community family physician for the duration of the externship.
The stipend for a six week project is $650. One-half of the stipend amount is received at the beginning of the externship program, and the remaining amount at the conclusion of the externship.
Requirements:
6 weeks (40hrs/wk) during the summer dedicated to the project.
Transportation to DC, MD, VA clinical sites.
Demonstrated interest in family medicine.
A written and oral summary of the work you have done must be presented at the conclusion of the externship at the 2017 DCAFP Annual Meeting.
If you are interested in applying, please complete the application form and submit to info@dcafp.org by Friday, February 17, 2017.
Award recipients will be notified by Monday, March 6, 2017.