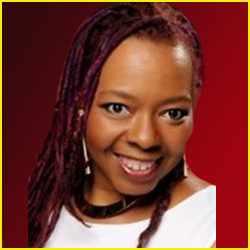 Amari Pearson-Fields, PhD., MPH
Amari Pearson-Fields, PhD., MPH is the Chief, Cancer Programs Division, Community Health Administration, District of Columbia Department of Health (DOH). Dr. Pearson-Fields has more than 20 years experience in women's health issues including cancer education and prevention, HIV/AIDS, substance abuse, tobacco, and health care disparities for minority women. She oversees the District's Breast and Cervical Cancer Early Detection Program (Project WISH), Colorectal Cancer Control Program (DC3C), Comprehensive Cancer Control Program, and the Management Leadership and Coordination in Cancer Care. Prior to joining DOH, Dr. Pearson-Fields was the Executive Director for the Capital Breast Care Center. She has served as principle investigator on several national studies of health behaviors and access to health care services including a national study of African American lesbian health behavior. She is the creator of the Spirit Health Education (SHE) Circle Program, a national women's wellness program for African American lesbians and bisexual women.
Statement:
As a native Washingtonian I have seen the ravages of cancer first hand. My grandmother, grandfather, great aunt, great uncle and aunt have all either died or been diagnosed with cancer. This experience has highlighted the importance of early detection for me. During my career, I have led various research projects focused on health disparities and I have managed community-level service programs. My current position allows me to work at a population level to improve the health of the residents of my home town. I do this work to ensure that no one has to die from preventable cancer.