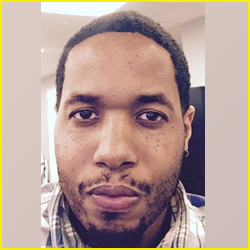 Jimithy E. Hawkins, MBA, BS
Jimithy E. Hawkins, MBA, BS is the Program Coordinator for the District of Columbia Department of Health's Colorectal Cancer Control Program, which is housed within the Community Health Administration, Bureau of Cancer and Chronic Disease. Jimithy has over 15 years of experience managing and working with Federal- and State-funded public health and social service programs to effect positive changes for all persons living in the United States. Prior to serving with the District of Columbia, he was both a consultant to and employed with the District of Columbia Asthma Coalition, served as the Program Director for the Pennsylvania Department of Health Colorectal Cancer Control Program, Regulator Compliance Analyst in the Pennsylvania Bureau of Child Support Enforcement, Medicaid Case Manager in the Pennsylvania Department of Human Services, and Legal Analyst with the AHS Settlement Trust.
Jimithy earned his B.S. in Supply Chain Management & Information Systems Management from Pennsylvania State University, Smeal School of Business. He graduated cum laude from Shippensburg State University, John L. Grove School of Business with an MBA. In his time at Pennsylvania State University, he worked with the Department of Engineering as a Systems Analyst, maintained and built networked systems, and maintained databases for the Department. While in the MBA program, he concentrated his focus on coursework and team projects related to project management.
Jimithy considers himself both innovative and creative, yet critically objective in his approach to problems that affect business, community, and society. He is passionate about and experienced in realizing solutions to health and social equity issues, project management, and organizational management. He takes pride in the fact that he has often led or significantly contributed to building collaborations and partnerships based on unification of shared interests to pursue and achieve social and public health goals that may have been out of reach for independent organizations.