Family Medicine Education Consortium (FMEC)
Beneficiaries of 2016 DCAFP Student Scholarship Support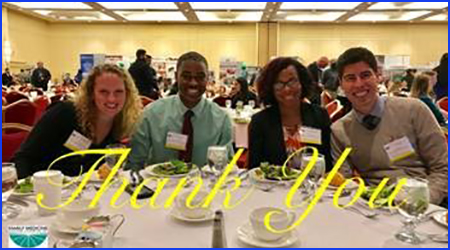 "Dear DCAFP,
My name is Elaine Li, and I am a second-year medical student at Georgetown University. I just want to take the time to thank you for your generous sponsorship to my scholarship to the wonderful 2016 FMEC Annual Meeting. It was my first conference in medical school and it was eye-opening. I had the privilege to present my poster along with my colleagues, as well as to learn more about family medicine and different residency programs. Thank you for letting me have the opportunity to attend the conference."
Sincerely,
Elaine Li
Dear DCAFP,
I had a wonderful experience at this year's FMEC Annual Meeting in Pittsburgh, PA. I was inspired and reinvigorated by the keynote speakers and attended several informative and constructive workshops. As a third year medical student I intend to apply to Family Medicine residency next year and my conversations with residency program directors were insightful and productive. I particularly enjoyed speaking with several family physicians who are incredibly passionate about their work. Their excitement was contagious and I can't wait to be a part of it. This opportunity would not have been possible without your generous support. Thank you so much for your sponsorship!
In the photograph, I am on the right and sitting with classmates who were also beneficiaries of altruistic sponsors such as yourself. I hope to one day follow your example and help students attend this excellent conference.
Sincerely,
Julio Mendoza / MD Candidate / Howard University College of Medicine
AAFP National Conference for Residents and Medical Students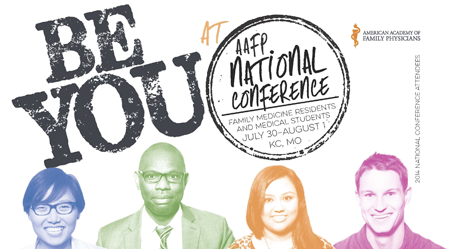 The DC Academy of Family Physicians (DCAFP) is pleased to provide $700 scholarships to one medical student and one resident from each of the following local medical institutions to attend the National Conference July 28-30 in Kansas City, MO:
ATSU-SOMA/Unity Healthcare/The Wright Center
George Washington University School of Medicine
Georgetown University    
Howard University 
If you are interested in applying, please complete the application form and e-mail it to exec@dcafp.org by Wednesday, June 1. Winners will be notified by Friday, June 17, 2016.
For more information about the conference click here.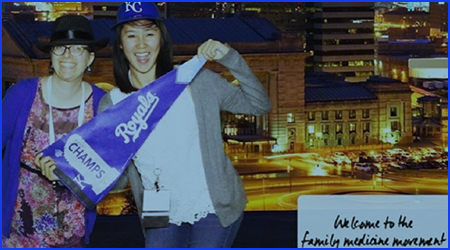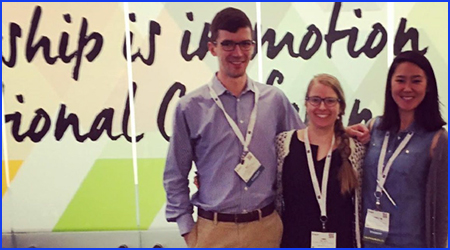 I cannot thank the DC AFP enough for the opportunity of sending me to my first National Conference. After my first two years of medical school, I began to gain a passion towards primary care and the value of the longitudinal patient physician relationships. This passion is rooted deeply in my own love for my family. I grew up in a multigenerational household of immigrants and often had to translate and help navigate my own family through the health care system. These memories have sparked an interest in family medicine because it strikes at the core of who I am an individual who has a desire for the care of an entire family under one medical home. However, due to the lack of a family medicine department at George Washington University School of Medicine, my exposure to the specialty has been limited. I came to National Conference to gain a better understanding of family medicine and to find opportunities for placement in a formal family medicine rotation.
My three days in Kansas City not only helped me accomplish the personal goals I set for attending NC but also elevated my enthusiasm towards family medicine to a whole new level. It was refreshing to be surrounded by likeminded individuals who were just as passionate about providing comprehensive, compassionate care to all populations like I am. I was amazed at the accomplishments of those in family medicine and am excited to be part of its promising future.
Additionally, I was fortunate enough to be the D.C. Delegate for Student Congress and learned about parliamentary procedure and resolution writing. It was inspiring to see so many students defend causes they believed in and to be able to vote in the elections to make a difference in AAFP.
Thank you again, DC AFP, for continuing to support students especially
those at institutions who lack family medicine programs. With the resources and knowledge I gained from NC, I cannot wait to move forward with my career and prepare for a future in family medicine.
Emmeline Ha
GW MS3
AAFP Family Medicine Advocacy Summit (FMAS)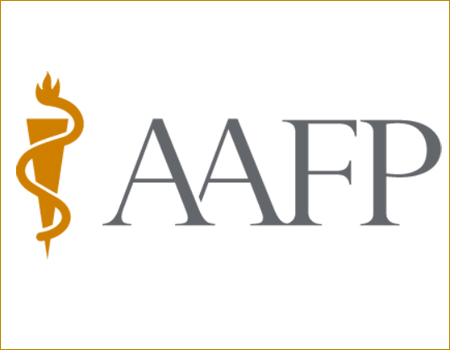 Congratulations to Dr. Anam Whyne, recipient of the DCAFP scholarship! Dr. Whyne attended FMCC April 18-19, 2016 in Washington, DC and met with Congress along with fellow family physicians as an advocate for the specialty on payment reform, graduate medical education (GME) and other topics.
For more information about the conference click here.
Student Externship Program
The DCAFP Externship Program is a 6-week research and clinical experience for rising 2nd year medical students. The program is designed to offer students the opportunity to learn about primary care research conducted by family physicians while being exposed the daily life of a practicing community family physician. Students will be matched with family physicians conducting research projects compatible with the student's area of interest (clinical research, global health, medical writing) and will be assigned a project with a specific achievable goal that could lend itself to future involvement, for example in a 4th year elective. Students will also spend 2-3 days a week working alongside a community family physician for the duration of the externship.
2017
The District of Columbia Academy of Family Physicians is pleased to announce our scholarship recipients for the 2017 Summer Externship. Congratulations!
David Burke – Georgetown University      
Alexandra Carter – Howard University
Abi Moeller – A.T. Still University